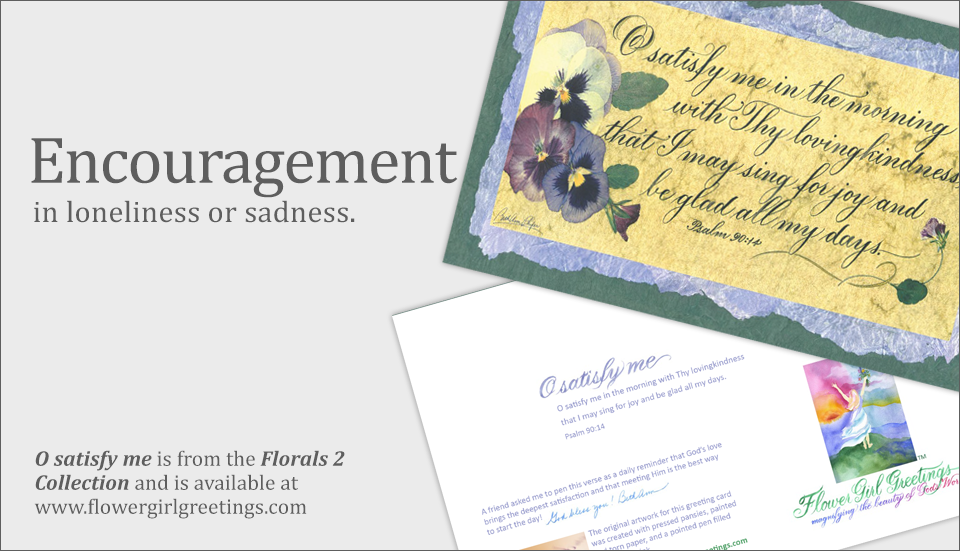 Encouragement in loneliness or sadness.
O satisfy me is from the Florals 2 Collection. To see the card in its Collection, please click here.
O satisfy me in the morning with Thy lovingkindness that I may sing for joy and be glad all my days. (Psalm 90:14)

Our culture with its electronic devices and online friends often promotes an arms-length connection that contributes to loneliness and depression. These extremely hot days that keep us inside don't help! But the Psalmist encourages us that God is right there waiting to feed us with His presence. This morning, I read Psalm 84 that also encourages us to dwell in His love.