Cards for Children Are Here!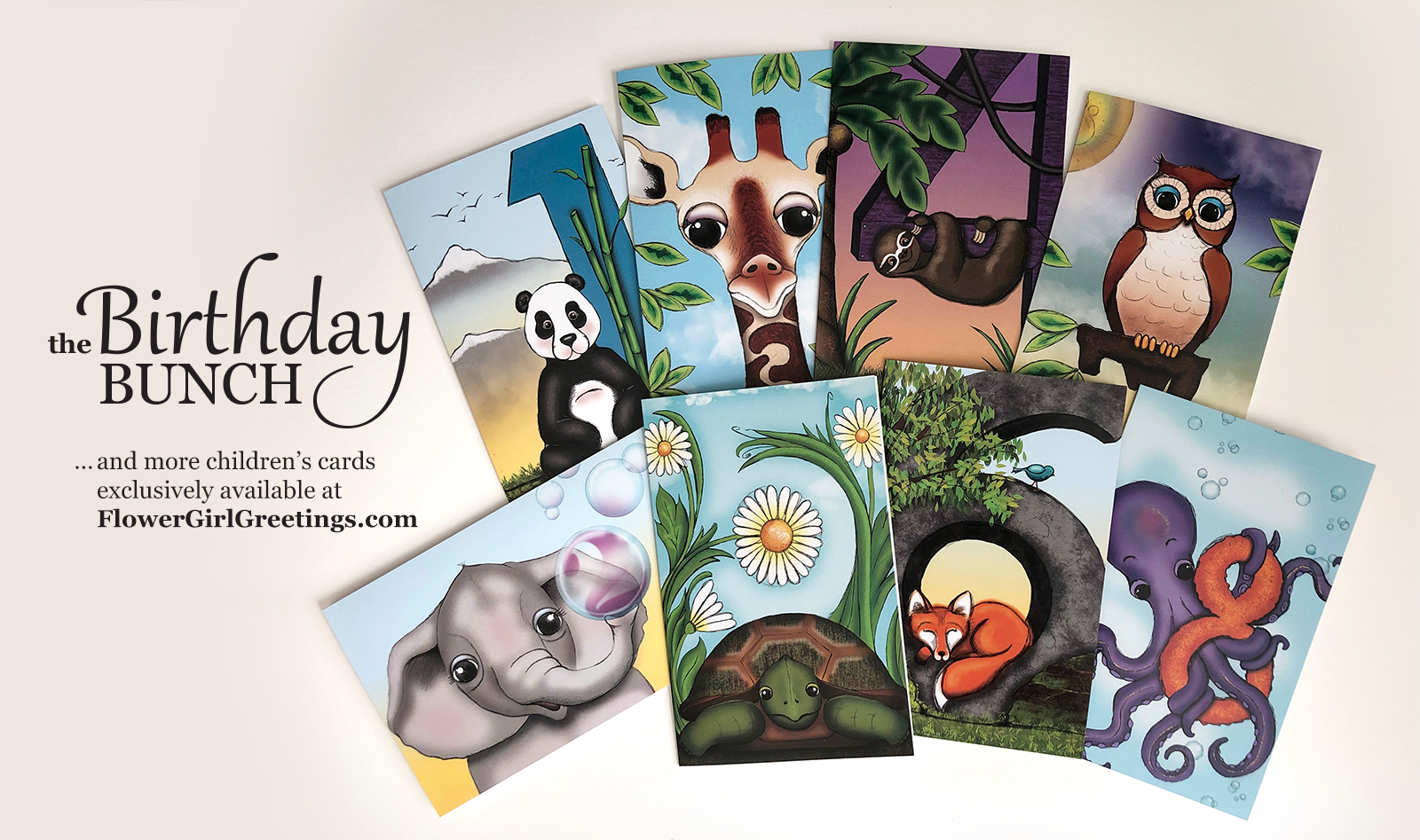 Cards for Children Are Here!

Dear friends,
 
The delightful Cards for Children have officially been added to our Collections of encouragement at Flower Girl Greetings! We are excited!

As an introductory celebration of praise to God, if you place an order for the Cards for Children totaling $20 or more by July 4, we will send you a FREE Lifted hands 4-Pack and other surprises! Please check out the Cards for Children in our Shop. To see The Birthday Bunch, click here. To see The Promise Pack, click here.
We are partnering with TheHumblyBumblyBee.com, a precious company dedicated to the creation of encouraging greetings and gifts for children! Amanda Wood created these heart-warming cards that sensitively share God's high value of children and His delight in His creation! They encourage children to hold on to God's promises and to know of His love for them! As Amanda said in her announcement, we are so happy to offer cards for ALL your favorite people, BIG and SMALL!

To see Amanda's announcement, please click here!
To enjoy browsing Amanda's cards in our Shop, please click here!
To receive emails from Amanda about her free resources, such as family Bible reading plans, etc., please click here!
To receive our July mailing, please leave your name and address here if we don't already have it.

Blessings and love in Jesus Messiah,
Beth Ann

Our mission at Flower Girl Greetings is to magnify the beauty of God's Word and make it easy for you to share powerful encouragement in a tangible and lasting way with Art Cards, Bible study tools, and devotionals!
Comments
No comments made yet. Be the first to submit a comment
By accepting you will be accessing a service provided by a third-party external to https://flowergirlgreetings.com/