I am Redeemed
December – I am Redeemed
Redeemed is the Hebrew nîgāl.
­­­"Come now, and let us reason together," says the Lord, "Though your sins are as scarlet, they will be as white as snow; though they are red like crimson, they will be like wool." Isaiah 1:18
In Him we have redemption through His blood, the forgiveness of our trespasses, according to the riches of His grace which He lavished on us. Ephesians 1:7
And the redeemed of the Lord shall return and come with singing to Zion with an everlasting joy upon their heads. They shall obtain joy and gladness, and sorrow and sighing will flee away! Isaiah 35:10
(These are the memory verses on the front of the I am Redeemed Art Card.)
The Who I Am Journal Collection was designed to encourage reflection on the Lord's truth each month. Each Art Card includes watercolor art, brush lettering, memory verses, Hebrew letters, a devotional, space to write personal reflections year after year, and envelopes. The I am Redeemed Art Card in the Who I am Collection is available at Flower Girl Greetings.com
When we receive Jesus the Messiah, our Father God brings us into an eternal, intimate, covenant relationship with Himself by the Holy Spirit. He gives us names that describe our identity as those who have been born again into His family. They remain constant even though the clouds of our feelings, circumstances, weakness, grief, failure, and emotions may hide their reality. We have this hope as an anchor of our souls, a hope both sure and steadfast...(Hebrews 6:19)
The devotional on the back of the I am Redeemed Art Card:
I am Redeemed.
I am ransomed, released, freed, delivered and restored. I am saved from the bondage of the control of forces more powerful than I am.
The Apostle Paul taught that we were slaves to sin. (Romans 6) Until I was born again, I did not recognize the binding chains of sin and selfishness and the control of others.
The blood of Christ has freed us from the power of these shackles. He has clothed us in the white robes of freedom. The Apostle John wrote of the Redeemed: "After this I looked, and behold, there was a great multitude that no one could count from every nation and tribe and people and language standing before the throne and before the Lamb. They were wearing white robes and were holding palm branches in their hands. And they cried out in a loud voice: Salvation belongs to our God who sits on the throne and unto the Lamb!" Revelation 7:9-10
Thank you for draping me in Your white, spotless beauty! Because Jesus Christ took my sin and paid my debt, I stand released into the glorious freedom of Your love!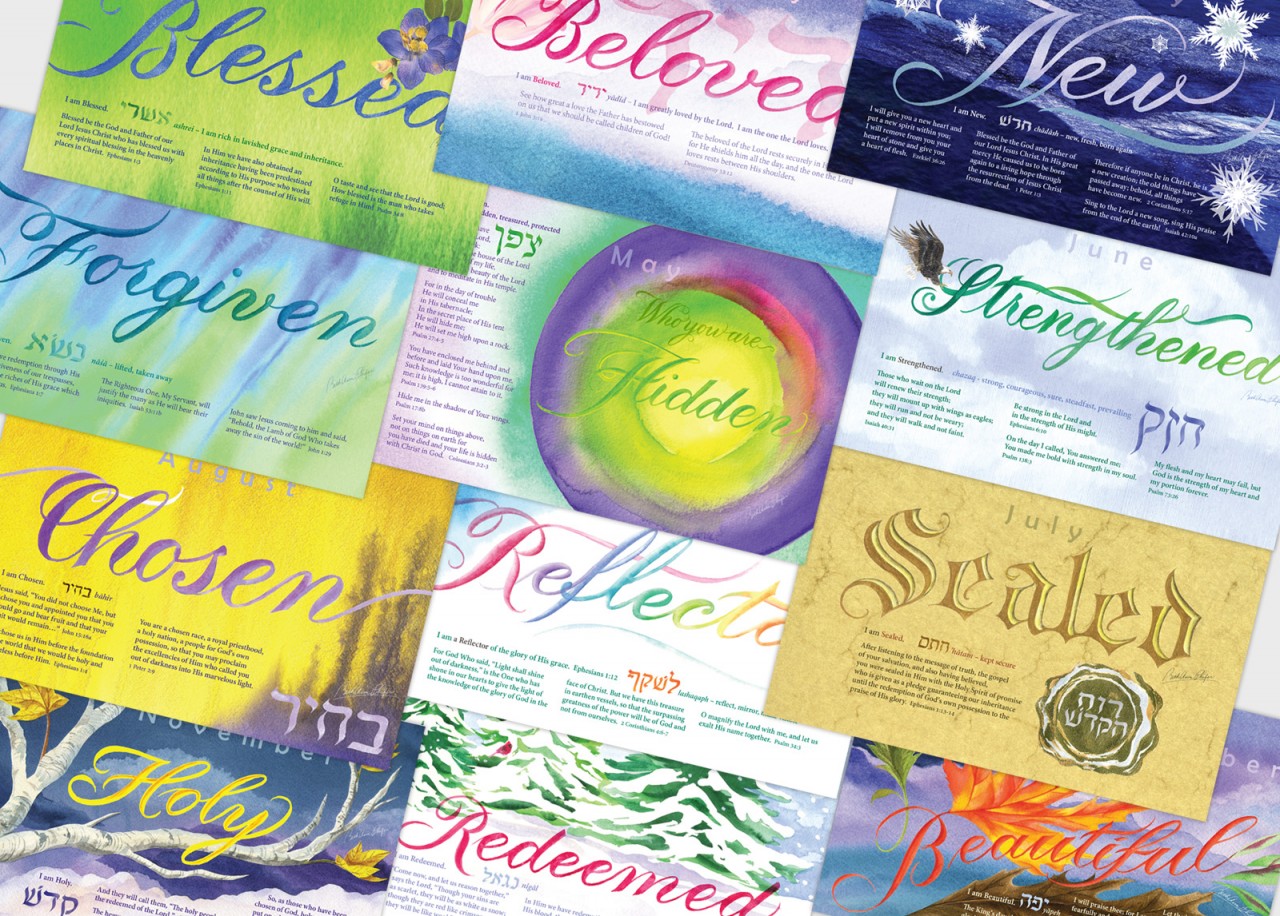 Flower Girl Greetings—magnifying the beauty of God's Word with vibrant Art Cards, Bible study tools, devotional writing and life along the way.
Related Posts
Comments
No comments made yet. Be the first to submit a comment
By accepting you will be accessing a service provided by a third-party external to https://flowergirlgreetings.com/